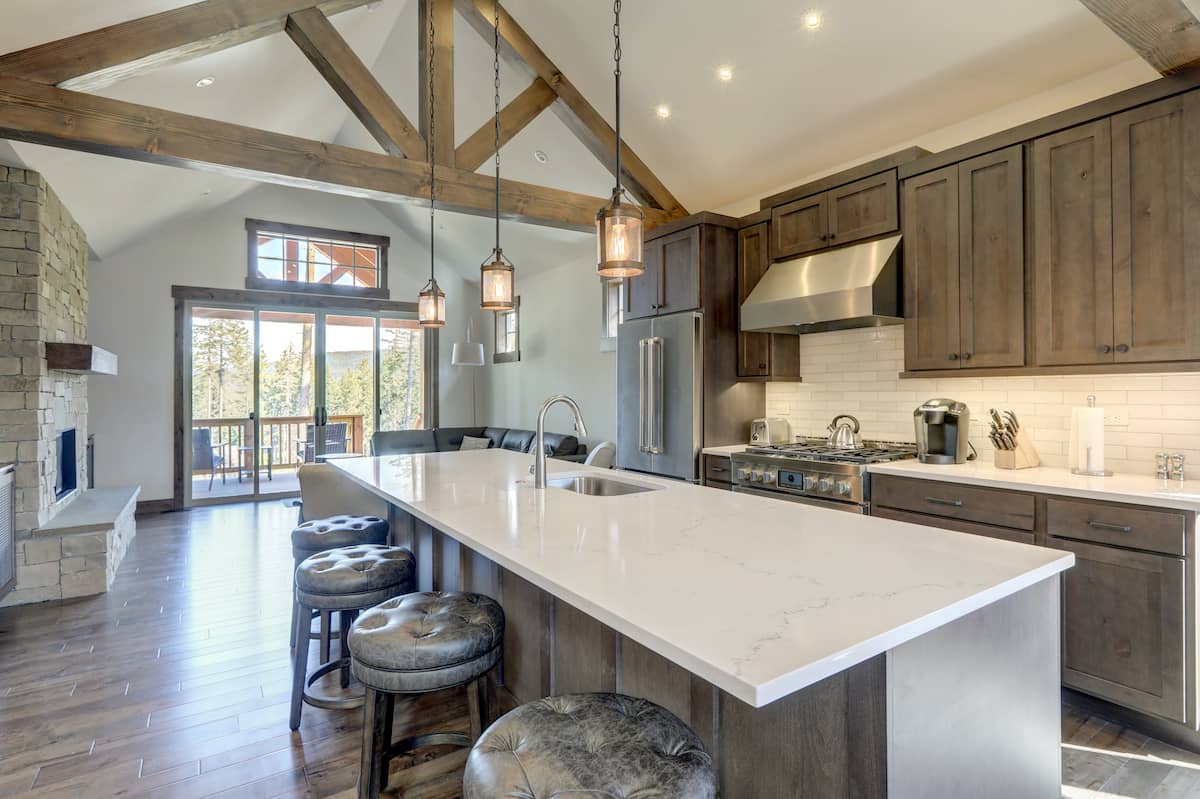 Low Maintenance And Easy To Clean
Luxury Quartz Countertops For Your Kitchen And Bath
When it comes to beauty and durability, quartz countertops are hard to beat. Nearly indestructible, quartz countertops are created from crushing natural quartz material along with flexible resins and colorants. These materials are pressed into a slab, creating unique colors, patterns, and textures. Because it is non-porous, it's easy to keep your countertops bacteria-free. In addition to countertops and sinks, we can also install quartz countertops for backsplashes and shower surrounds.
Benefits of Quartz Countertops
Quartz is one of the most useful engineered materials in the world and one of the most demanded materials for remodeling projects.
Benefits of Quartz Countertops
01.
Nearly Indestructible
Highly durable, quartz is resistant to scratches, stains and heat, making it ideal for busy kitchens.
02.
Eco-Friendly
Many brands of quartz are made from recycled materials, making it a more eco-friendly option compared to other materials.
03.
Germ Resistant
Because it is non-porous, quartz is resistant to germs and bacteria, making it a hygienic choice for your kitchen.