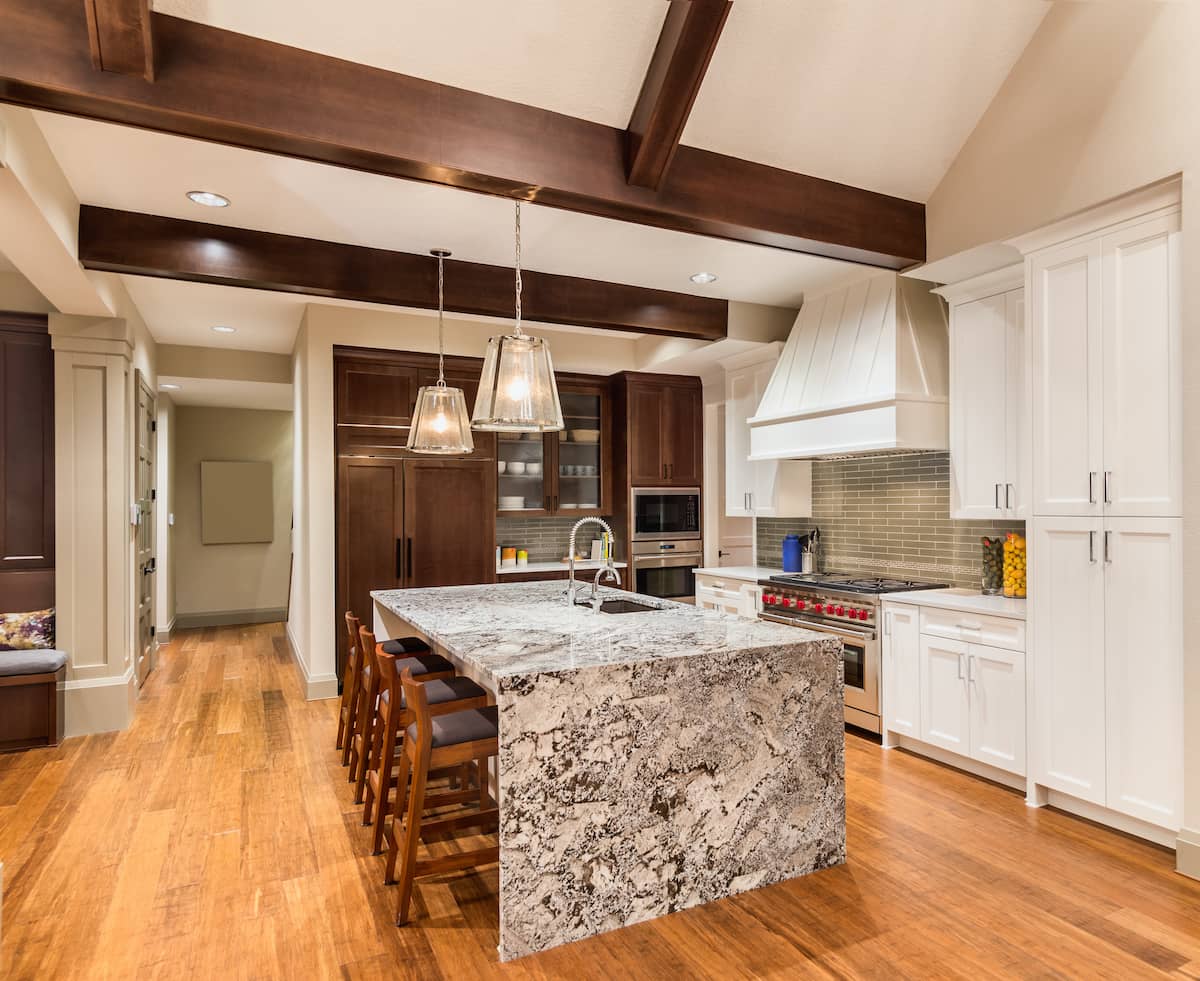 Easy To Install And Affordable
Custom
Granite Countertops
If you're looking for a traditional, modern or industrial feel for your kitchen or bath, granite countertops are an excellent choice. Durable and affordable, granite is one of the most popular natural stone countertop choices in the remodeling industry. Not only can granite be trusted to withstand heavy use, it provides a versatile look, with hundreds of different colors and patterns available to choose from.
Why Choose Granite for Your Kitchen Countertops?
Natural stone is considered the gold standard of countertops and granite is a homeowner's top pick. It offers strength and is resilient to scratches, making it an excellent choice for kitchen and bathroom counters, fireplace surrounds, and other heavily used surfaces. It has a non-porous quality, making it highly resistant to mold and bacteria contamination.
Benefits of Granite Countertops
01.
Durability
Granite is a dense, strong material. This makes it resistant to scratches, chips and stains.
02.
Heat Resistance
Granite withstands high temperatures, making it ideal for use in kitchens.
03.
Uniqueness
As a natural stone, no two pieces of granite are exactly alike. It is as beautiful and versatile as it is unique.