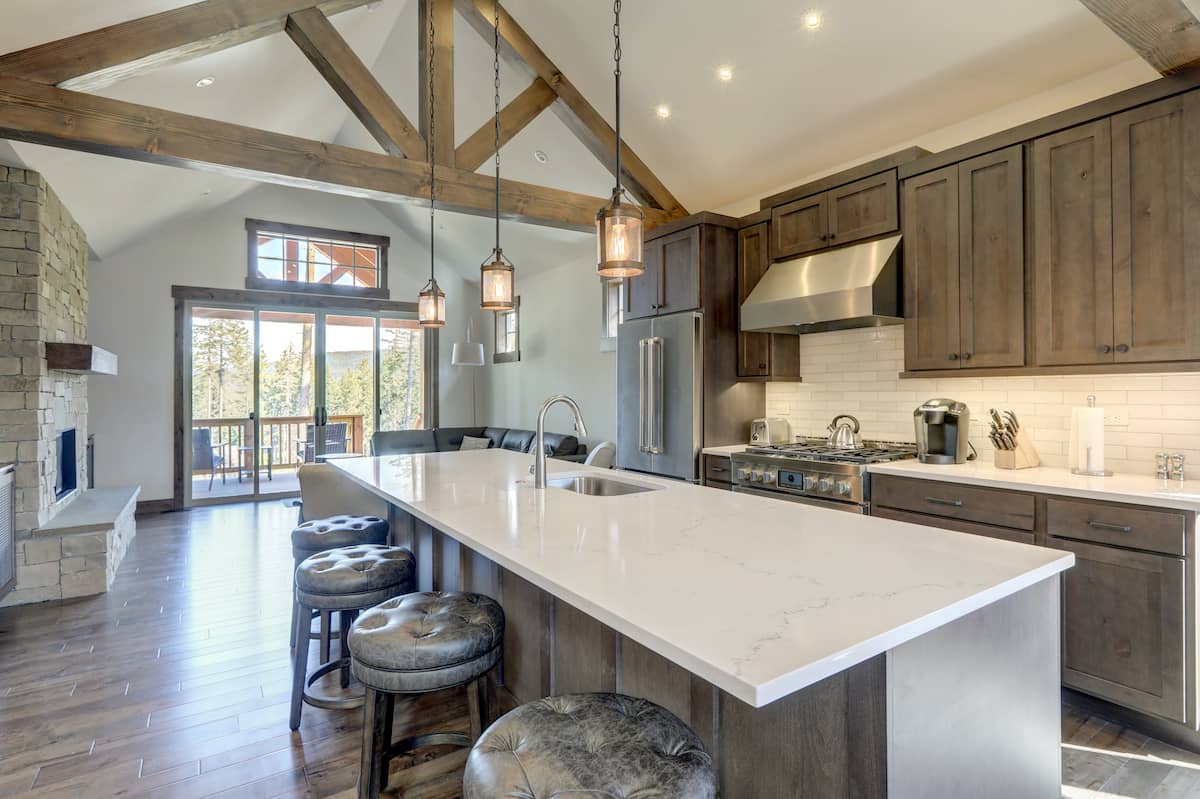 Protect Your Countertop
Proper Care for Your Countertops
Once your new countertop is installed, you'll want to do everything you can to take care of it and prolong its life. To protect your countertop from the wear and tear of regular use and damage, we recommend sealing your natural stone surfaces on a routine basis. Our team will apply a sealant when we install your countertop, but more will have to be applied from time to time. It's recommended that sealing be done once a year.
Cleaning Your Countertop
To help prevent staining and fading of natural stone countertops, make sure to clean yours regularly with a clean cloth and a cleaner like a conditioner, mild dish detergent, or stone cleaner. Be careful using common household products that might damage your countertop. If you feel inclined to clean your countertop with tub or tile cleaners, toilet bowl cleaners, ammonia, vinegar, window cleaners, or even general purpose kitchen cleaners, please refrain from doing so as they may actually damage your countertop. To help prevent scratches, always use a cutting board when cutting food with a knife.
From sales to installation, I could not ask for better service.